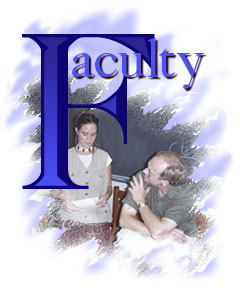 Richard H. Davis
Jonathan E. Brockopp
Bruce Chilton
Bradley Clough
Jeffrey Lidke
Natan Margalit
Paul E. Murray
Jacob Neusner
Rona Sheramy
Karen Sullivan


Richard H. Davis (director)
Associate Professor of Religion
B.A., University of Chicago; M.A., University of Toronto; Ph.D., University of Chicago. Taught at Yale University, University of Chicago, and School of the Art Institute of Chicago. Research associate, Yale Center for International and Area Studies and South Asia Regional Council, Association for Asian Studies. Secretary, American Council for Southern Asian Art. Assistant editor, Journal of Asian Studies. Publications: Lives of Indian Images (1997), winner of 1999 A. K. Coomaraswamy Prize; Ritual in an Oscillating Universe: Worshiping Siva in Medieval India (1991). Contributor, Contesting the Nation: Religion, Community, and the Politics of Democracy in India (1996), History and Anthropology, Journal of Asian Studies, Journal of Ritual Studies, Journal of Oriental Research, and History of Religions. Editor, Images, Miracles, and Authority in Asian Religious Traditions (1998). Fellowships: Guggenheim, Fulbright-Hays, Mrs. Giles Whiting Foundation, National Endowment for the Humanities. Bard College (1997— )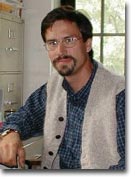 Jonathan E. Brockopp
Assistant Professor of Religion.
B.A., Valparaiso University; graduate studies, Tübingen University, American University in Cairo; Ph.D., Yale University. Fellowships, grants, and awards: Institute of Advanced Study, Hebrew University (1999); American Research Center in Egypt (1995); Whiting Foundation Prize Dissertation Fellowship (1993—94); Fulbright Fellowship (1990—91, 1999—2000). Books: Islamic Ethics of Life (forthcoming); Early Maliki Law (2000); Judaism and Islam in Practice, with Jacob Neusner and Tamara Sonn (2000). Articles and reviews in The Muslim World, International Journal of Middle East Studies, Islamic Law and Society, Journal of the American Oriental Society, Middle East Journal, Religious Studies Review. Contributor to Encyclopedia of the Qurán and Pilgrim Library of World Religions, a five-volume series. Member and panelist, American Academy of Religion (cochair, section for study of Islam), American Oriental Society, Columbia Arabic Seminar, Middle East Studies Association. Bard College (1995— ).
See Jonathan Brokopp's "Study of Islam Section"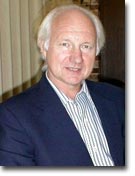 Bruce Chilton
Bernard Iddings Bell Professor of Religion, Chaplain of the College, Executive Director of the Institute of Advanced Theology.
B.A., Bard College; M.Div., General Theological Seminary, Columbia University; ordination to the diaconate and the priesthood; Ph.D., Cambridge University. Lillian Claus Associate Professor of New Testament, Yale University (1986—87); appointments at Union Theological Seminary, Institutum Judaicum Delitzschianum, St. John's College, Sheffield University. Books include Rabbi Jesus: An Intimate Biography, God in Strength, Judaic Approaches to the Gospels, Revelation, Trading Places, Jesus' Prayer and Jesus' Eucharist, Forging a Common Future, and Jesus' Baptism and Jesus' Healing. Articles in many journals. Editor in chief, Bulletin for Biblical Research; founding editor, Journal for the Study of the New Testament, Studying the Historical Jesus series (E. J. Brill and Eerdman's). Fellowships and awards: with Jacob Neusner, Choice magazine award, best academic book (1998); Evangelical Scholars Fellowship, A. Whitney Griswold Center (Yale University); Heinrich Hertz Stiftung, Theological Development Fund of the Episcopal Church, National Conference of Christians and Jews. Bard College (1987— ).
See Bruce Chilton's "The Temple"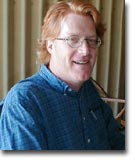 Bradley Clough
Assistant Professor of Religion and Asian Studies.
B.A., St. Lawrence University; M.A., Ph.D., Columbia University. Taught Asian religions at Columbia University, Barnard College, Sarah Lawrence College, Antioch College Abroad in India. Areas of interest: comparative religion, Buddhist studies, south Asian culture. Prizes: President's Fellowship and Teaching Fellowship, Columbia University; American Council for Learned Societies grant (1999—2000). Book reviews in Journal of Religion and Health, Religious Studies Review, Journal of Asian Studies. Contributor to Pilgrim Library of World Religions series, Comparing Religious Traditions series, and Encyclopedia of Women and Religion. Chair, Seminar on Asian Thought and Religion, Columbia University (1994—97); faculty director, New York State Independent College Consortium for Study in India (1997—98). Codirector, First-Year Seminar (1999— ). Bard College (1994— ).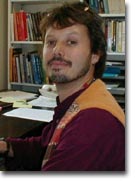 Jeffrey Lidke
Visiting Assistant Professor of Religion
Ph.D. in Religious Studies from the University of California, Santa Barbara (2000). Taught last year at Grinnell College (2000-2001). Executive Member of King Birendra International Oriental Research Program at Mahendra Sanskrit Univesity in Kathmandu, Nepal. Dissertation: "The Goddess Beyond and Within the Three Cities: Sakta Tantra and the Paradox of Power in Nepala-Mandala." Honors: The Raimundo Pannikar Award for Excellence in the Study of South Asia (2000), Fulbright Fellow (1996). Author of: "Vishvarupa Mandir: A Study of Changu Narayan, Nepal's Most Ancient Temple" (New Delhi: Nirala Plublications, 1996); "Sahaja Samådhi—The Innate Mystical Experience: A Discussion of Sadhana in the Trika-Kaulism of Abhinavagupta" (Epoche, Journal for the Study of Religions 19: 1994]; "The Other Within: Deconstruction Unearths a Dark Lord." (Epoch, Journal for the Study of Religions 22, Fall: 2000); and "Centers, Peripheries, and the Dance of Power in Nepala-Mandala" (Fortchoming in Hugh Urban and Glen Hayes, eds., "Tantra in the Flesh"
[SUNY Press]). Areas of teaching and research experience: Sanskrit, Myth, and the Arts of South Asia, Indian Classical Music, World Religions, Indian Philosophy, Tantra, Yoga, History of Religions, Islam in India, Critical Theory, Ethnography, Comparative Mysticism, and Religion and Ecology.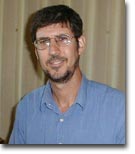 Natan Margalit
College Rabbi, Visiting Assistant Professor of Religion.
Ordained rabbi, Jerusalem Seminary, Israel. B.A., Reed College; Ph.D., University of California, Berkeley. Rabbinic fellow, National Jewish Center for Learning and Leadership, New York. Bard College (2000— )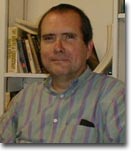 Paul E. Murray
Visiting Assistant Professor of Religion.
B.A., Bard College; S.T.B., Pontifical Gregorian University; M.A., Ph.D., Catholic University of America. Founder and executive director, Among Friends, Inc., which provides transitional housing, counseling, and job-search support to persons in crisis (1992—97). Pastoral ministry, Archdiocese of Washington, D.C. (1975—98). Publications: "A Cultural Reading of Literature on the Catholic Church in the South," Culture of Bible Belt Catholics; "The 'International Outlook'," Place of the Person in Social Life; and articles, interviews, and book reviews in Anthropos; Technology and Disability; National Catholic Reporter; Charities, U.S.A.; Washington Blade; others. Bard College (1997— )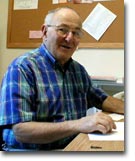 Jacob Neusner
Research Professor of Religion and Theology
Senior Fellow, Institute of Advanced Theology
Jacob Neusner is Research Professor of Religion and Theology at Bard College and Senior Fellow of the Institute of Advanced Theology at Bard as well. He also is a Member of the Institute for Advanced Study, Princeton NJ, and Life Member of Clare Hall, Cambridge University, in England. He has published more than 850 books and unnumbered articles, both scholarly and academic and popular and journalistic, and is the most published humanities scholar in the world.
He has been awarded nine honorary degrees, including seven US and European honorary doctorates, from the University of Chicago, the University of Rochester, Bologna University in Italy (in celebration of the University's 900th anniversary), Cologne University in Germany, Tulane University, St. Louis University; and Dowling College. In addition he holds fourteen academic medals and prizes, including The University Medal of Excellence, Columbia University, the Medal of Collège de France, the University of Tübingen Medal commemorating that University1s five hundredth anniversary, the Queen Christina of Sweden Medal of Åbo Akademi (Finland), and the Abraham Berliner Prize in Jewish History of the Jewish Theological Seminary of America, as well as numerous other academic awards and prizes.
He grew up in West Hartford, Connecticut, and is a graduate of William H. Hall High School (1950). He received his A. B. from Harvard College in 1953, his Ph. D. from Columbia University and Union Theological Seminary in 1961, and Rabbinical Ordination and the degree of Master of Hebrew Letters from the Jewish Theological Seminary of America, in 1960. During his graduate studies he also was Henry Fellow at Lincoln College, Oxford University, 1953-1954, and Fulbright Scholar at the Hebrew University of Jerusalem, 1957-1958. In his professional career he was founding chairman of the Department of Hebrew Studies at University of Wisconsin-Milwaukee (1961–62), held a post-doctoral fellowship at Brandeis University (1962–64), and taught at Dartmouth College and at Brown University (1964-1989); he spent a research year at the Institute for Advanced Study, Princeton NJ, (1989-1990), and served as Distinguished Research Professor of Religious Studies at University of South Florida (1990 to 2000). He began teach at Bard College on a part-time basis in 1994 and moved to New York to assume full-time duties in 2000. He has held two fellowships from the American Council of Learned Societies and two fellowships from the Guggenheim Foundation as well as an NEH Fellowship and many other research awards. He also has held visiting professorships at the University of Minnesota, the Jewish Theological Seminary of America. In 1991 he was awarded the Buber Chair at the University of Frankfurt, in 1992 was Member of Clare Hall, Cambridge University, in 1993 Visiting Research Professor at Åbo Akademi in Finland, in 1994 Canterbury Fellow at University of Canterbury, in New Zealand, in 1995, Von Humboldt Research Professor at University of Göttingen, and in 1996 he was Visiting Professor in Theology at Uppsala University.
He was President of the American Academy of Religion (1968-1969) and a member of the founding committee of the Association for Jewish Studies (1967-1970). He single-handedly founded the European Association of Jewish Studies (1980-1981). He also served, by appointment of President Carter, as Member of the National Council on the Humanities and, by appointment of President Reagan, as Member of the National Council on the Arts (1978-1984, 1984-1990, respectively). He is Editor of Academic Studies in the History of Judaism, Academic Studies on Religion and the Social Order, and International Studies in Formative Christianity and Judaism, all at Global Publications, and is editor of the Encyclopaedia of Judaism (Brill, 1999. I-III) and its Supplements; chairman of the Editorial Board of The Review of Rabbinic Judaism, and Editor in Chief of the Brill Reference Library of Judaism, both of them published by E. J. Brill, Leiden, The Netherlands. He is editor of Studies in Ancient Judaism, University Press of America. He was editor for Judaism of the Dictionary of Religion (Harper/AAR), and the Encyclopaedia of Religion (Britannica/Merriam Webster).
He resides with his wife in Rhinebeck, New York. They have a daughter, three sons and three daughters-in-law, four granddaughters and a grandson.
See Jacob Neusner's Curriculum Vitae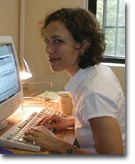 Rona Sheramy
Assistant Professor of Jewish Studies.
B.A., University of Michigan; M.A., Ph.D., Brandeis University. Taught at Clark University; Brandeis University; Riverdale Country School, Bronx, New York. Honors and fellowships: American Association of University Women American Fellowship; Memorial Foundation for Jewish Culture Fellowship; Women of Vision Society Grant; Irving D. Klein Memorial Fellowship; Rapoport Fellowship; Leo Wasserman Fellowship; others. Various articles, reviews, and public papers. Bard College (2000— )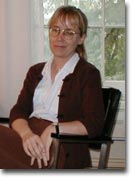 Karen Sullivan
Associate Professor of Literature.
A.B., Bryn Mawr College; M.A., Ph.D., University of California, Berkeley. Dissertation: "Inquiry and Inquisition in Late Medieval Culture: The Questioning of Joan of Arc and Christine de Pizan." Taught at UC Berkeley (1992—93). Author of The Interrogation of Joan of Arc: Trial Transcripts as Literature (1999). Honors: Sigmund Martin Heller Traveling Fellowship (1991—92); National Endowment for the Humanities grant (1985). Bard College (1993— )