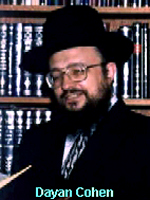 The Beth Din, or Beit Din, is the Rabbinical Court that has been the basis of Jewish law and living throughout history and around the globe. Procedures and decisions based on the Torah, Talmud, and the great body of  Halachic law are the guarantee of continued Jewish communal life.
The Rabbinical Court of California and the West Coast, headed by HaRav Gavriel Cohen is authorized to handle all matters of Jewish religious law, and is designated by the State of Israel to serve the western United States, Canada, Mexico and the Far East in matters of Halacha (Jewish law).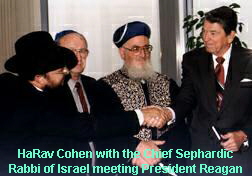 All traditional services of the Beit Din are available from competent and compassionate legal authorities. The validity of decisions and decrees of the Beit Din have been upheld by the Supreme Court in Jerusalem, and are recognized by both Ashkenazi and Sephardic leaders. The traditional administration of legal matters is conducted in nine languages: English, Hebrew, Yiddish, Spanish, French, Arabic, German, Hungarian, and Russian. To serve the Jews of the region, and Rabbis frequently travel to throughout the whole area.
You are encouraged to find out more about the Beth Din in these pages, and we welcome your questions.